Quick Links
Blue (Newspaper) Bag
The following items can be put in the Blue (Newspaper) Bag for curbside collection. Please do not include magazines, plastic bags, string, rope, or office paper!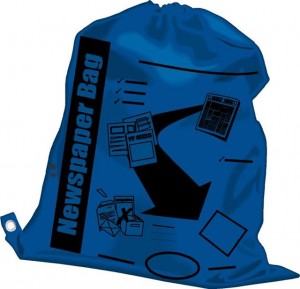 -newspaper
-ALL flyers that are included with the newspaper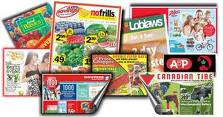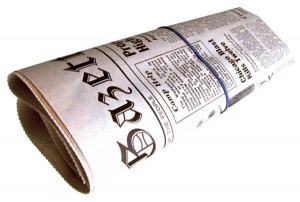 What Happens to the Newspaper and Flyers at the Depot?

We bale the newspaper and flyers together and ship them to Blue Heron in the USA where they de-ink the paper and sell it as sheets of recycled pulp to markets across North America, mostly California where there is a legislated requirement for newspaper to have 40% post-consumer waste content. A portion of our newspaper is mixed with our office paper in a 'special blend' and sold to CK Fibre in Langley where it is made into egg cartons & Tim Hortons drink trays.