Quick Links
Green (Office Paper & Magazine) Bag
The following items can be put in the Green (Office Paper & Magazines) Bag for curbside collection. Please do not include paper towels or tissues – these can go into your composter.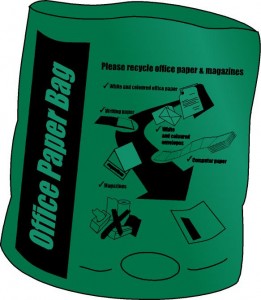 -white & coloured office paper & envelopes
-shredded white & coloured office paper
-magazines & catalogues
-wrapping paper (NON-METALLIC ONLY!)
-tissue paper (the wrapping kind
)
What Happens to the Office Paper & Magazines at the Depot?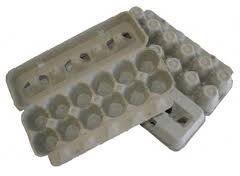 After sorting the office paper to get rid of any plastic bags or other material, it is baled and sold to Canadian Fibre or Bluewater Paper, who sell it to markets in the USA or Pacific Rim countries where it is used to produce higher grades of office or tissue paper. Some of the office paper is mixed with newspaper in a 'special blend' and sold to CK Fibre in Langley, where it is made into cardboard egg cartons & Tim Hortons drink trays.
Magazines are offered to the public for resale on a first-come, first-served basis. Unsold ones are marketed to Canadian Fibre where they are used as feed-stock in producing their product – de-inked sheets of pulp to be used in the production of recycled content newsprint.